It's late but I'm back.
Kindergarten was fun. My daughter is still settling in interesting times. Though just once I would like her to come home not coverd in paint. Especially since she's a minimalist painter more ends up on her tops than the paper but she's 3 and already been in a local art exhibit. So who am I to complain?
Back to business.
This is Marie_France's new kit. Schatzie. It's bright. Very summery and fun.
You can grab this kit
here

.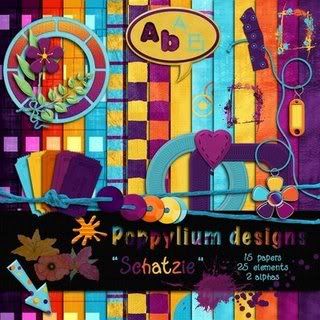 And here is my layout with it. Something a bit more traditional this time.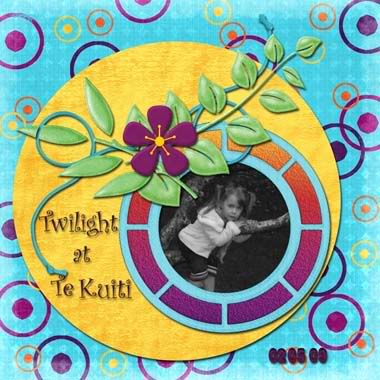 BTW. I'm still in shock that Heidi and Vicki have been so nice over the tombstone layout as it's now known in my house. And Thank you Marie_France for the congratulations. I don't understand why so few scrappers enter layout competitions the prizes are awesome and it's a great excuse to scrap.
Myself I'm a very slow scrapper. I don't do enough of it to get very fast. And I view challenges as a reason to scrap. I have done very few layouts just because. Perhaps when the children are better... Ha! The bigger they get, the busier I get.